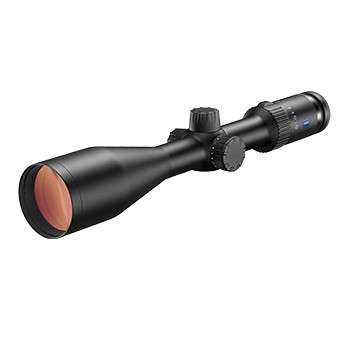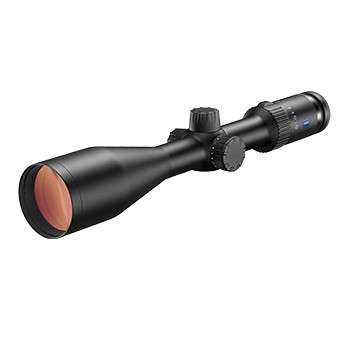 Dette blir vårt bestselger! Super optikk til skumringsjakt med opplyst retikkel 60!
Verdens mest kjente produsent av jaktoptikk gjør det igjen!
Splitter ny serie med kvalitetsoptikk er nettopp lansert fra Carl Zeiss til svært hyggelig pris! Disse kommer til lager i februar/mars, så det er lurt å forhåndsbestille dersom du vil være en av de første til å få kjøpt denne!
Denne modellen passer perfekt til skumringsjakt!
Vi er Zeiss Partner. Dette sikrer deg kjapp levering, topp pris og den beste oppfølgingen!
Litt teknisk info, norsk oversettelse kommer snart:
ABOUT THE NEW ZEISS CONQUEST V4 RIFLESCOPES The Conquest V4 family is based on a 4x zoom ratio, incorporates a 30 mm main tube, and consists of the 1-4x24, 3-12x56, 4-16x44, and 6-24x50 models. Each model delivers 90% to the-eye light transmission, offers .25 MOA click values, capped windage adjustment, second focal plane reticle designs, and a large range of total elevation and windage travel adjustment.
The 1-4x24 model is available with either capped or external elevation turrets, while the 3-12x56 version comes standard with capped elevation and windage turrets.
The 4-16x44 and 6-24x50 models have external elevation turrets. Within the Conquest® V4 product line, all external elevation turrets also include ZEISS Ballistic Stop feature to ensure an absolute and positive return to zero under any conditions. There are several reticle options available. These include traditional plex-style reticles, as well as ZEISS newest ZMOA and ZBR MOA-based smart reticles.
The ZQAR reticle, available with the 1-4x24 model, represents an intelligent reticle design, based upon certain 223 Remington and 308 Winchester ammunition ballistics. Illuminated reticles are standard for the 1-4x24 model and optional for the 3-12x56 and 6-24x50 models. A magnification power throw lever is available as an optional accessory. The Conquest® V4 models are backed by ZEISS Limited Lifetime Transferable Warranty and Five-Year No-Fault Policy. These riflescopes serve a wide range of hunting and shooting applications, are packed with unique features, perform beyond expectations in their price range, and provide exceptional value.
Conquest V4 1-4×24 High-quality optics for rugged hunting use. Proven to be exactly the right riflescope for hunting at short range and in situations when fast target acquisition is essential. Wide field of view and true 1x setting (both eyes open) Elevation turret options: capped or external (locking, single turn turret with Ballistic Stop) Fixed parallax Reticles: #60 (illuminated center dot) / ZQAR (external turret).
Reticle 60 illuminated The Reticle 60 is lighter and finer in looks than the similar Reticle 40. The posts only cover half­ the area, leaving double the amount of space between them. This makes it perfect for precision shooting with minimum coverage of the target game.
At 12 x magnification and a target coverage of just 0.55 cm at 100 m you keep a good overview without losing sight of the finer details. The illuminated dot is very bright, and can therefore be used for daytime hunting.
The dot can be finely adjusted, which makes it ideal for night-time hunting too. The reticle is in the 2nd image plane in each riflescope.
| | | |
| --- | --- | --- |
| Magnification | 3 x | 12 x |
| Effective lens diameter | 27,7 mm | 56 mm |
| Exit pupil diameter | 9,2 mm | 4,7 mm |
| Twilight factor | 9,1 | 25,9 |
| Field of view at 100 yds | 38 ft | 9,5 ft |
| Ojective viewing angle | 7,2° | 1,8° |
| Diopter adjustment range | -3/+2 | |
| Eye relief | 3,5 in | |
| Parallax-free | 100 yds | |
| Adjustment range | 70 MOA | |
| Adjustment per click | 0,25 MOA | |
| Centre tube diameter | 30 mm | |
| Eyepiece tube diameter | 44 mm | |
| Objective tube diameter | 62 mm | |
| LotuTec® / Nitrogen filled | ja / ja | |
| Water resistance | 400 mbar | |
| Operating temperature in °F | -4/+131 | |
| Length | 14,5 in | |
| Weight without inner rail | 21,5 oz | |
Jakt & Fiskespesialisten AS
Adresse: Lingedalsvegen 9
6415 Molde
Norway
Phone: 712 57 700
Fax: 71 20 00 11
Email: post@sportsbutikken.no
Bestselger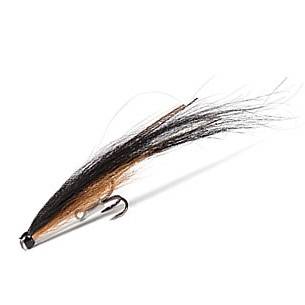 En fantastisk tubeflue som vel ikke trenger noen nærmere presentasjon. Fisker fantastisk bra stort sett over alt. Et absolutt must i alle fluebokser. Velg mellom 3 ulike lengder. Brun undervinge. Pris pr stk.
Personvern
Vi bruker informasjonskapsler. Dersom du fortsetter å bruke denne siden godtar du at informasjonskapsler blir brukt.